The Ministry of Finance of Ukraine PrivatBank capitalized to 107 billion UAH – Fitch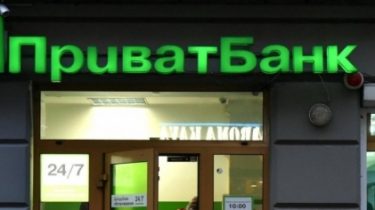 The Ministry of Finance of Ukraine PrivatBank capitalized to 107 billion UAH – Fitch
© UNIAN
The Agency predicted an increase in the Bank's ratings up to the sovereign level.
The Ministry of Finance capitalized nationalized Privat 107 billion.
This is stated in the press release, the international rating Agency Fitch Ratings, reports "Interfax-Ukraine".
According to the Agency, the recapitalization of one of the largest Ukrainian banks occurred in December of last year.
See also: the Fall of the hryvnia is not related to the nationalization of "PrivatBank", Deputy head of the NBU
Fitch say that the positive results of the capital increase PrivatBank, including through the issuance tied to the currency government bonds, will allow financial institutions to provide liquidity of its currency obligations. The Agency predicted an increase in the Bank's ratings up to the sovereign level.
Earlier, Fitch Ratings downgraded the long-term rating of Issuer default in foreign currency PrivatBank "CCC" to "RD" (restricted default).
Nationalization of "PrivatBank" completed
TSN. Pdsmi day
December 21, 2016, 00:17
Add to favourites
This was announced at a briefing in the national Bank. Overnight, the government promised to form a new leadership. For a half day transition period had some business. Corporate account financial institution serving is minimal. With electronic transactions it's all right.
We will remind, on the nationalization of "PrivatBank" became known late on Sunday evening, December 18. Wednesday, December 21, the financial institution officially became a state property. The Ministry of Finance bought "PrivatBank" Deposit guarantee Fund of natural persons for a symbolic one hryvnia.
The transition period lasted for 72 hours. Monday, December 19, the head of the NBU Valeria Gontareva said that "Privat" is classified as insolvent. According to her, the Bank's capital deficit was 116 billion UAH, and 97% of the corporate loan portfolio was distributed to companies related to shareholders. This "hole", the state plans to close the bond issue Treasury bonds.
Former top managers of the Bank refuted the claims of the NBU in the presence of holes 148 billion. "The Bank worked fine, and was able to work on. Mythical holes are all the result of the change in accounting policy of the national Bank, who stopped to take account of those liens, which we had and which were taken into account", – said the former Chairman of the Board of PrivatBank Alexander Dubilet.
Meanwhile, the first nationalization "PrivatBank" commented the former co-owner Igor Kolomoisky.
Depositors "PrivatBank" legal right to a refund in the event of Bank failure
TSN. Wounds
December 21, 2016, 13:13
Add to favourites
The Parliament adopted the presidential bill on additional guarantees to investors. It applies only to natural persons and ensures the return of deposits in more than 200 thousand hryvnia. Smaller deposits in case of bankruptcy the Bank will return the Deposit guarantee Fund. The bill was criticized in particular for the deterioration of the competitive conditions for commercial banks, which do not have such privileges.
Comments
comments