The price of gasoline would not increase. In Ukraine will produce its own cheaper fuel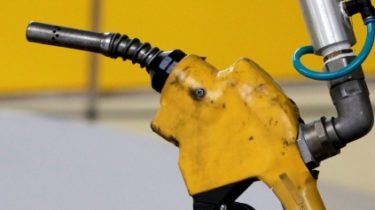 The price of gasoline would not increase. In Ukraine will produce its own cheaper fuel
© Reuters
In the summer of Azerbaijan has concluded an agreement on direct supplies of black gold.
In February, the pipeline connecting Odessa and Kremenchug, who several years standing and was at a loss, planning to run again. Thus, Ukraine will finally be able to take advantage of relatively cheap oil prices.
In the summer of Azerbaijan has concluded an agreement on direct supplies of black gold and pererabatyvaya his will from us, says the story TSN.19:30.
The first batch of Azerbaijani oil came to Ukraine in December. However, the Ukrainian laws to the factory she will go by rail in tanks. To piping is not spoiled – they are filled with oil. On the route from Odessa to Kremenchug was the Russian Urals. To redo or replace it with Azerbaijani legally impossible, so I had to find a way out.
See also: Kherson Fiscals exposed an underground storage depot of fuel, millions of hryvnia
Oil is now transported in tanks by train to another section of the pipeline near the Fords. It is expensive but will pay off quickly because it will increase revenues from oil transit through the territory of Ukraine.
In turn, said that Russia was for many years blocked oil supplies to virtually the only large Ukrainian recycler – Kremenchug refinery. And before that helped to close the other plants.
This year Ukraine will start producing its own gasoline
TSN. 19:30
Yesterday, 20:57
Add to favourites
Already this year the Ukrainians will be able to save on gasoline as it to produce in Ukraine. Now, almost 70% of fuel is imported from neighbouring countries. But it is more expensive, and often feeds the aggressor. Because the fuel is often made from Russian oil. In turn, the Ukrainian oil to provide the country with gasoline, is not enough.
At the same time, Ukrainian enterprises produced even less than they could because they lacked the Ukrainian oil.
"Importers of petroleum products captured the market and continue to dominate. Up to 70% – imported petroleum products. When high oil prices – earn mostly miners. When oil prices fall – on the contrary the economy is improving recycling industry," said co-chair of the energy strategies Foundation Dmytro Marunych.
Read also: Russia and 10 countries agreed to cut oil production
It is noted that the processing will fill the budget, because the taxes and jobs. Also, do not take long and the effect for motorists.
"The increase of petroleum production will lead to relatively cheaper. This is the first. The second – reducing the cost of gasoline", – said the Deputy Chairman of the Board PJSC "UKRTATNAFTA" Victor Babichenko.
Also the effect for the environment through fewer emissions. And last thing – patriotism, in fact a lot of gasoline that are imported into Ukraine from Russian oil. That is, the aggressor Ukrainians will earn less.
Comments
comments