The Cabinet was told how much earns Groisman and Ministers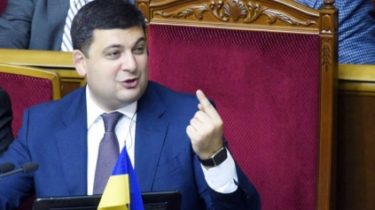 The Cabinet was told how much earns Groisman and Ministers
© UNIAN
Salaries of the Prime Minister Vladimir Groysman and the officials of the Cabinet is about 35 thousand UAH.
About this the state Secretary of the Cabinet of Ministers Volodymyr Bondarenko said in the broadcast "Gromadske radio".
According to him, the Prime Minister Volodymyr Groysman, with all allowances, receives 35 thousand, Ministers will receive about the same salaries.
According to Bondarenko, the employees of the Secretariat of the Cabinet receive from 9 to 12 thousand hryvnia per month, heads of departments from 12 to 15 thousand hryvnia.
The Secretary of state also said, what kind of salary he is entitled.
"I have a salary of 13 thousand hryvnias. Plus I have a bonus for seniority is 34% of salary, plus maybe a premium for labor intensity, if it sets the subject of the assignment, the government," he said.
With allowances he get about 20 thousand hryvnias.
Recall that with the New year comes into force the bill No. 5130 "On amendments to certain legislative acts of Ukraine", according to which the minimum wage will increase to 3 200 hryvnia. Within just 2017, the minimum wage will not be changed depending on the revision of the subsistence minimum.
More about the laws that changed the lives of Ukrainians since January 1, TSN.ia gathered in one material.
Comments
comments