The researchers calculated how much cost the EU sanctions against Russia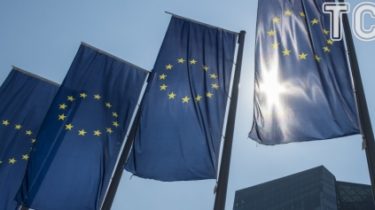 The researchers calculated how much cost the EU sanctions against Russia
© Getty Images
Due to the weak economy, the trade between Russia and the EU, even without the sanctions would be significantly weaker.
Due to the introduction of the EU sanctions against Russia and the future of Russia's counter-sanctions, the EU economy has lost in 2015 to 17.6 billion euros.
The corresponding data received at the Austrian Institute of economic research (WIFO), reports DW.
The study was commissioned by the Ministry of Economics of Austria.
According to the findings, the sanctions have led to a reduction of 400 thousand jobs across the EU.
See also: In the US, explained why Putin has not come under new sanctions of the White house
However, according to the study, even without sanctions trade between Russia and the EU would be significantly weakened, because of the weakness of the Russian economy.
The researchers noted that only 44% of the decline of the trading indicators can be linked to the sanctions.
No restrictions for Russia, the loss of European export to Russia amounted to 22 billion euros.
We will remind, the United States imposed new sanctions against Russia. A message appeared on the website of the Ministry of Finance of the USA on Thursday, December 29. Under the sanctions were the FSB, the GRU, the company DH Security, Autonomous nonprofit organization "Professional Association of designers of Informatics systems" and "Special technology center". In addition to sanctions, the United States expelled the 35 Russian diplomats and their families. Barack Obama ordered the intelligence community to prepare a report on Russia's intervention in the U.S. presidential election.
Comments
comments