Unexpected gifts: in Germany, on the beach thrown thousands of toys, LEGO and Kinder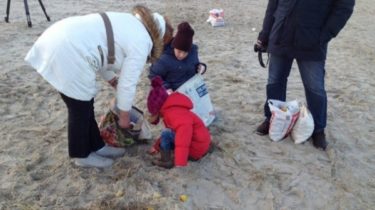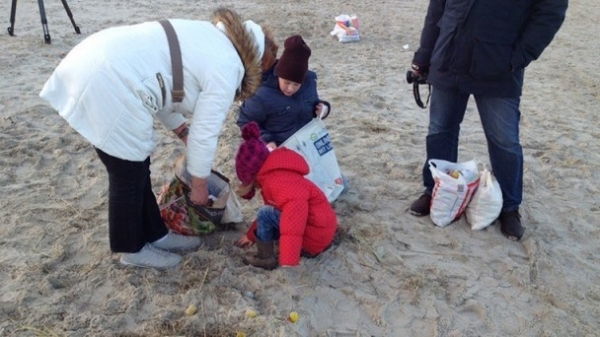 Unexpected gifts: in Germany, on the beach thrown thousands of toys, LEGO and Kinder
Curiosities
Yesterday, 21:48
1 of 8

© ndr.de

1 of 8

© ndr.de

1 of 8

© ndr.de

1 of 8

© ndr.de

1 of 8

© ndr.de

1 of 8

© ndr.de

1 of 8

© ndr.de

1 of 8

© ndr.de
© ndr.de

© ndr.de

© ndr.de

© ndr.de

© ndr.de

© ndr.de

© ndr.de

© ndr.de
Fees toys have included local kindergarten.
A cargo ship heading to the German port of Bremerhaven during the storm lost a container of plastic eggs, which are then washed up on the coast of the German island of Langeoog.
About it reports AP.
In addition to the "kinder-surprises" on the coast you can find toys LEGO. Toys knocked on the coast because of the storm caused by severe cyclone "Axel". From the ship fell into the sea five container firm Maersk.
Representatives of the local tourism Bureau said that the 500-meter beach, which knocked toys, it is necessary to quickly clean from the plastic. The island authorities decided to bring charges of unexpected treasures local kindergarten.
See also: Monaco died the Creator of "kinder", Tic Tac and Nutella
We will remind, earlier died in Italy William Celis, the man who invented chocolate eggs Kinder Surprise and was one of the leaders of the company Ferrero.
The man died at the age of 83 after a heart attack
Comments
comments