Complete mental collapse. Donetsk militants"bunnies" took Christmas "fairy tale" for children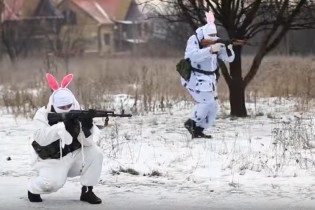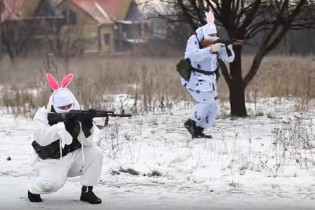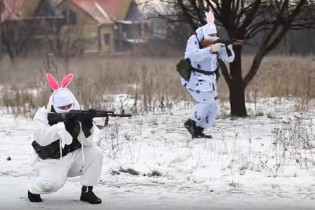 Complete mental collapse. Donetsk militants"bunnies" took Christmas "fairy tale" for children
© "The press service of the CNM DNR"
The militants have shown how they get gifts for the children of the occupied Donbass.
The militants of the terrorist organization "DNR" removed to the new year holidays absurd video called "Saved Christmas" in which terrorists with arms and camouflage with Bunny ears reflect the apparent sabotage of the Ukrainian military, which they called Gray Wolf. New "tale" was published on the YouTube channel "the Ministry of defence of DNR".
See also: "LDNR" growing discontent over unpaid wages and inedible humanitarian aid – scouting
According to the story, the command of the Armed forces of Ukraine organized an act of sabotage to disrupt the Christmas holidays and Christmas, but the terrorists "did not panic" and eliminated the Ukrainian military with grenade launcher and took his gifts.
The video sparked outrage among YouTube users: "is This really the official channel, "the Press service of the CNM DNR"? If so, then perhaps with the staff you have very tight, but rather a complete mental collapse, if the official put up this video," – said in comments to one of the YouTube users.
"Freaks liar. The terrorists have already got the kids in their nasty business. Not only that, hide behind them like cowards, and they vparivayut nonsense," wrote Alexey Nosov.
Read also: In Moscow, a drunken ex-militants "DNR" shot his neighbor and killed himself — the media
Earlier, in the area of anti-terrorist operation detained the tanker "DNR", which went to celebrate the new year. According to him, after 5 months of service, he deserted and for a long time provasa. In addition, according to intelligence, the militants were left with no money for the New year, and the payment was postponed to 2017 due to a breach of discipline.
Comments
comments