In the Donetsk region, a local resident tried to take the grenade launcher for scrap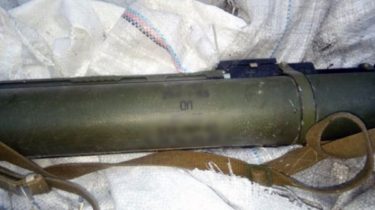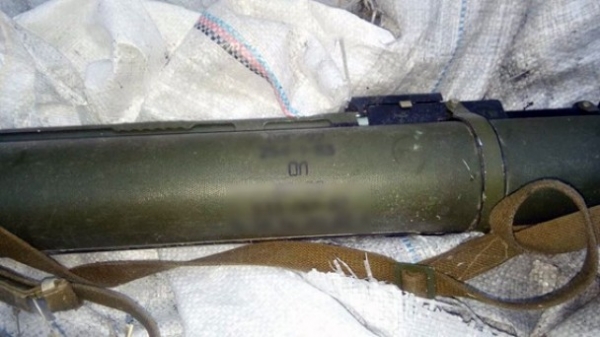 In the Donetsk region, a local resident tried to take the grenade launcher for scrap
ATO
Today, 19:25
1 of 5

© State of NP in the Donetsky region

1 of 5

© State of NP in the Donetsky region

1 of 5

© State of NP in the Donetsky region

1 of 5

© State of NP in the Donetsky region

1 of 5

© State of NP in the Donetsky region
© State of NP in the Donetsky region

© State of NP in the Donetsky region

© State of NP in the Donetsky region

© State of NP in the Donetsky region

© State of NP in the Donetsky region
43-year-old attacker explained that the money was going to buy alcohol.
In the Donetsk region, a resident of the Town wanted to take the grenade launcher for scrap.
About it reported in Department of communications of the police in Donetsk region.
It is noted that the Slavic near the checkpoint, law enforcement officers found grenades and detonators, and a resident of the Town roamed the streets with a grenade launcher, which is then hoped to pass as scrap metal. All withdrawn now studying the experts.
"During preventive working off of the village in the middle of the street, the outfit stopped a passerby with a plastic bag. The man was nervous – avoid contact with the police failed. In the package police found the RPG-22", – stated in the message.
In turn, the 43-year-old attacker explained that it went to the point of reception of metal to pass the launcher and use the proceeds to buy alcohol.
See photos: Grenade launchers and missiles. In the Donetsk region discovered a large cache of weapons
"The resident, who often is forced to hide in basements and bomb shelters from the use of such items, never thought about that myself for a long time endanger its own life and the lives of others," – added the police.
It will be prosecuted under the article "Illegal handling of weapons, ammunition or explosives", which provides for up to 7 years of imprisonment.
In Slavyansk, at inspection of the territory adjacent to the local checkpoint, police found a "bookmark" with two grenades (f-1 and RGD-5), 2 – light-noise grenades and 2 detonators.
The police said that the entire Arsenal with the help of the bomb squad sent for recycling, on this fact being tested, which will determine the circumstances under which these items were in close proximity to the motorway.
We will remind, in Cherkassy detained two men who went ulicami with a grenade launcher in the bag. It is clarified that the patrol has caused is investigative-task force and provided protection to the scene.
Comments
comments