In the Kharkiv region officials of the city Council are suspected of systematic extortion of bribes from businessmen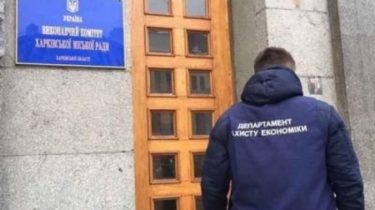 In the Kharkiv region officials of the city Council are suspected of systematic extortion of bribes from businessmen
Money
Today, 15:56
1 of 4

© Kharkiv region Prosecutor's office

1 of 4

© Kharkiv region Prosecutor's office

1 of 4

© Kharkiv region Prosecutor's office

1 of 4

© Kharkiv region Prosecutor's office
© Kharkiv region Prosecutor's office

© Kharkiv region Prosecutor's office

© Kharkiv region Prosecutor's office

© Kharkiv region Prosecutor's office
Also suspected of bribery by the staff of Executive service.
Employees of the city Council and Executive service suspected of systematic extortion of bribes from entrepreneurs.
It is reported by the Prosecutor's office.
It is noted that the Prosecutor's office and the police exposed a scheme of illegal granting in rent of municipal property of the city.
In particular, during receiving a bribe exposed the employee of one of departments of the city Council, Deputy head of the Executive service of one of the districts of the city and the Director of one of legal firms of the city.
In 2013 the Economic court of the region terminated the lease agreement in the city center and demanded the transfer of the premises management of municipal property of the city Council.
According to preliminary information, the staff of Executive service, and came to the owner and promised to help to solve the issue of extending the lease. Officials provided the owner contacts a lawyer-mediator who was supposed to handle this. It turned out that the "decision" was necessary to pay 30 thousand hryvnias, and also for the use of premises 6 thousand hryvnia per month.
The Prosecutor's office reports that Prime investigative actions are ongoing, conducted searches at the place of work and residence of defendants in the case.
Pre-trial investigation conducted under part 3 St. 368 "taking undue advantage of a group of persons". The issue of the detention of the defendants.
Recall from the Kharkiv city Prosecutor's office and the office for the protection of the economy Chief of police to carry out searches. In particular, trival investigation under article "illegal Receipt of benefits". It was reported that the main person involved is not an employee of the city Council.
Comments
comments