In the U.S., the storm knocked down the famous millennial Sequoia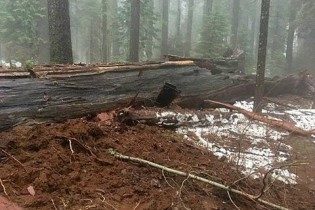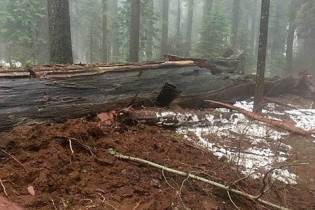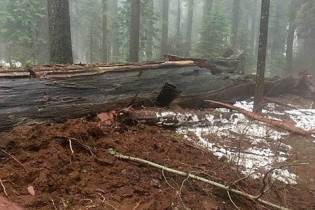 In the U.S., the storm knocked down the famous millennial Sequoia
© Facebook.com/calaverasbigtrees
Giant Sequoia became famous for the tunnel in the trunk.
In California as a result of the storm fell one of the most famous U.S. trees – Pioneer Cabin Tree.
This is stated in Facebook Park big trees Calaveras.
The giant Sequoia was so big that a tunnel in its trunk could drive a car.
A tree fell down in a powerful storm.
The age of sequoias, also known as the tree tunnel was said to have exceeded a thousand years.
The tunnel made in the sequoias 1980, to attract tourists.
See also: Weather in Odessa: cars floating in the high water and fallen trees blocked streets
We will remind that last year in Nikolaev as a result of squalls hit 120 trees. Recorded 50 cases of falling of trees on power lines, houses, cars and road.
Comments
comments