Trump did not rule out easing sanctions against Russia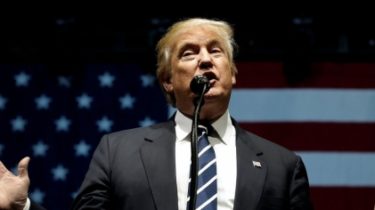 Trump did not rule out easing sanctions against Russia
© Reuters
Adviser to trump assures that the steps Obama was cruel.
Advisor from the entourage of the newly elected President of the United States, Kellian Conway said that Donald trump may reconsider some of the restrictions imposed by the Obama administration against Russia for its cyber attacks during the elections in America.
She stated USA Today.
According to her, trump "wants to ensure the proportionality of the reaction to what happened." Conway also noted that the steps of the President, including, expulsion from the US, 35 Russian diplomats with families, had been tougher than similar reaction against China and North Korea when it became known about the attacks from their side.
Conway also ridiculed the Democrats on the establishment in both houses of the U.S. Congress a bipartisan independent Commission to investigate accusations against Russia.
See also: cyber attacks US senators prepare new sanctions against Russia
As you know, was previously released a joint report of U.S. intelligence, in which they agreed that Russian President Vladimir Putin was involved in attempts to change the outcome of elections in the United States.
After that, the US President-elect Donald trump has officially recognized the Russian involvement in cyber attacks in the United States.
The Chairman of US National intelligence said that Russia is a threat to the national interests of the States
TSN. 19:30
5 Jan, 21:02
Add to favourites
Russia is a threat to the national interests of the United States because of the aggressive cyber program, said James Clapper before the armed services Committee of the U.S. Senate. He stressed that the Kremlin's meddling in the American presidential elections – unprecedented. But said: to answer they can not only sanctions.
Comments
comments