The European court will consider the claim of ex-regions of Ephraim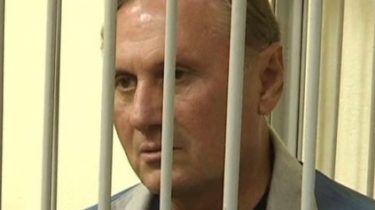 The European court will consider the claim of ex-regions of Ephraim
© Dnia
One of the complaints already pending in the ECHR.
The European court of human rights has accepted to consideration the claim of the former Chairman of fraction of Party of regions Alexander Efremov on the legality of his arrest.
This was stated by his French lawyer Maxim Case in an interview to "Ukrainian news".
"Yet there is one complaint that is already registered (ECHR) and are now under consideration. We expect the Ukrainian courts, because without the decision of the Ukrainian court, I can't go to the ECHR. It concerns the fact that the policy of Ephraim was placed into custody," said Sasi.
According to SAS, the Appellate court "draws the consideration of this case."
"The third time I come to Ukraine, and the fourth time the case of Ephraim were to be considered in the court of Appeal, but was postponed. I have the impression that in your country do not want to participate and denied Mr. Ephraim in his legitimate right to defense", – he stressed.
In his opinion, the former Deputy subjected to criminal prosecution in Ukraine solely for his political position, which is a violation of the Convention on human rights.
The lawyer said that in particular, violated article 10 of the European Convention on human rights, where we are talking about freedom of expression.
We will remind that the day before the indictment was handed Ephraim. Protection ex-the regional insists that Efremov could not influence events in Lugansk in the spring of 2014, and the case against him was based on fabricated data.
Earlier, the court extended the stay of Ephraim in custody until 22 January 2017. He is accused of financing the so-called "LNR", the violation of the territorial integrity of Ukraine and theft of property "Luganskugol".
Comments
comments