In the occupied Donbas hide the deaths of Russian military and the increasing number of suicides – SMR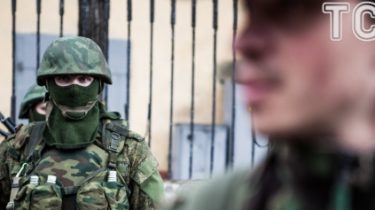 In the occupied Donbas hide the deaths of Russian military and the increasing number of suicides – SMR
© Getty Images
Among the rebels an increasing number of desertions and suicides.
Command 11 separate motorized rifle regiment (Kiev) 1 AK (Donetsk) VS Russia hide more than 20 deaths and injuries to military personnel that have occurred this year.
It is reported by the Main Department of intelligence of the Ministry of defense of Ukraine Facebook.
Also, an increasing number of desertions and suicides due to physical and psychological loads.
In particular, January 10 in 7 separate motorenbau team (Bryanka) 2 AK (Lugansk), the armed forces voluntarily left a place of service, ten members of air defence units. In an artillery unit during the unloading of ammunition was seriously injured five soldiers.
See also: "L/DNR," Russian military massively leave "service" – intelligence
We will remind, on new year's holidays among the militants increased the number of defections and outrage. It is noted that despite the strict measures the command of the Russian occupation forces to prevent violations of the personnel of military discipline, the use of alcoholic beverages, absence without leave locations of atrocities against the local population number in the period of new year holidays has increased dramatically.
Comments
comments