Savchenko has published the lists of the Russian military and the Russians, who are Ukrainian prisons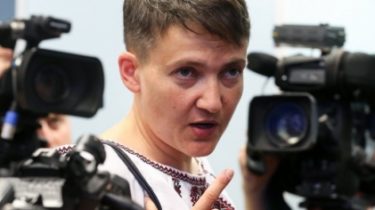 Savchenko has published the lists of the Russian military and the Russians, who are Ukrainian prisons
© UNIAN
In total, the list includes 102 people.
Sister Hopes Savchenko Faith has published on his page in Facebook lists of Russian soldiers and Russians, sitting in Ukrainian prisons.
"Again for "misunderstood" that shout would be better if she (Nadiya Savchenko – ed.) published the lists of missing persons and collaborators." – commented lists it.
In total, the list includes 102 people.
List – persons who were in the Ukrainian prison in the years 2014-2016. List the names of the prisoners, as well as their date of birth.
See also: an Exchange of prisoners under the scheme "all for all" is possible before the end of winter – Savchenko
Earlier, Savchenko has published the lists of prisoners detained Ukrainians and separatists. The MP also described the classic method of exchange in three stages, which is well proved in many countries during wars.
Nadezhda Savchenko has published the names of prisoners of war and missing in the Donbass
TSN. 19:30
Yesterday, 19:52
Add to favourites
And the list of persons asking in Ukraine the self-proclaimed DND and LNR. The MP and former prisoner of the Kremlin believes that the publicity will benefit the exchange process. But former representative of Ukraine in Minsk talks, says that such actions destroy all the efforts of the negotiating group.
Comments
comments