The hryvnia for the first time in recent days to stop the fall in the official exchange rate of the NBU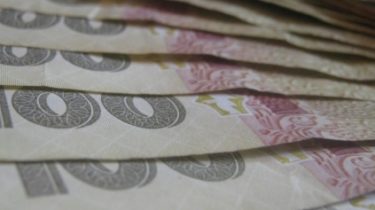 The hryvnia for the first time in recent days to stop the fall in the official exchange rate of the NBU
© The state fiscal service of Ukraine
The Ukrainian currency has strengthened against the dollar by 7 cents.
The national Bank issued currencies on Thursday, January 12. According to official figures, the dollar amount 27.11 USD.
Before the figure was 27.18 USD. So, the Ukrainian currency, albeit marginally, but has increased for the first time in the last few days. However, even the exchange rate index January 10, torque is not reached two days ago the dollar was worth UAH of 27.02.
The same trend stopping drop and a slight strengthening of the hryvnia against the Euro is also observed. The NBU has defined that tomorrow is the continental currency will cost 28.47 USD. This is 25 cents less than it was set as 11 January. And yet one day earlier, the Euro was worth 28.61 USD.
Recall that in the budget for 2017 laid down the dollar to 27.2 UAH. A record in its history, the hryvnia has set 26 February 2015. Then the official exchange rate of the NBU, the US dollar amounted to 30.01 UAH, and the Euro – 34,04 UAH.
The US dollar exchange rate of the NBU
Create your own infographics
The Euro exchange rate of the NBU
Create your own infographics
The exchange rate and fuel prices from 10.01.2017
Snidanok 1+1
Today, 10:25
Add to favourites
Dollar since yesterday has risen and is now worth RS 27 and 18 kopecks Rose in price and the Euro. Its official rate for today 28 UAH 72 kopecks On the commercial market currency more expensive. Per dollar they are asked to not less than UAH 28 kopeks. 04 Minimal cost of one Euro 29 UAH 66 kopecks a Liter of gasoline of grade A-95 in average in Ukraine is 23 UAH 95 kopecks. Per liter of diesel fuel in average asking 21 UAH 42 COP. gas for the car costs 11 UAH 72 kopecks.
Comments
comments