The first big press conference with trump. The main theses of the President of the United States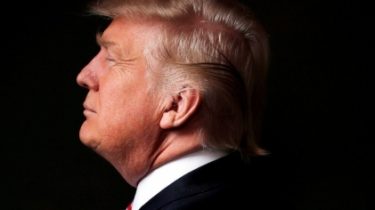 The first big press conference with trump. The main theses of the President of the United States
© Reuters
Trump did not give a direct answer to the questions of journalists about the relations with Russia.
January 11, hosted the first big press conference of the newly elected U.S. President Donald trump.
Dnia gathered the main points of the speech and answers to journalists ' questions the American President Donald trump.
It is noteworthy that most of the press conference, took the story of a lawyer trump Sheri Dillon on the transfer of the business Empire to his sons. Supposedly, trump will no longer run your business, and the children with it will not consult.
The main points of the press conference trump:
1. The pharmaceutical industry needs to return to the United States, which had previously suffered from lobbyists. We need to create new jobs. Already a lot of people talking about the unprecedented movement, which is not expected. You also need to take care of the reduction program of the F-16 aircraft, it is necessary to hold a competition for the further development of these aircraft.
2. Answering the question about Russian hacker attacks on the United States, trump said: "I saw the message and it's not true (information about that in the hacker attacks is personally Russian President Vladimir Putin – ed), spread by our opponents, it is sick. Not only Russia was able to break the American servers, it is common practice in the world, there is a lot of cyber attacks. We have assembled a group of six of the best experts to fight against it. We conducted an experiment: hackers tried to hack the servers of the Republican party and failed, so this practice should be extended".
3. Russia can help us to fight against ISIS. I hope that cooperation with Putin would be productive. But frankly, do you think that Hillary Clinton would be tougher in relations with Putin than me? If Putin likes Donald trump, I think it's an asset, not a liability.
4. I – VIP-person and I'm very careful, because wherever you go, you will follow the camera. They are so tiny that you can not see them, they can be even in hotel rooms. If you really believe in the information that circulated about my stay in Moscow?
5. I have no agreements with Russia, it has on me no influence, I independent of the Russian Federation.
6. We build the wall (the wall with Mexico – ed). Will start building as soon as we can, I'm not willing to wait a year. And Mexico pay for it in some form. I respect the Mexican government, respect and love of Mexicans. Not their fault that this situation developed and it needs to be corrected – therefore the wall needs to be built. And Mexicans will pay for that, although negotiations are still underway, to build a wall still needs to be built. This will be done at the expense of the States, and then Mexico will pay compensation.
7. Intelligence agencies are important, we will assign Talanova people, and in 90 days they will prepare a serious report on how to fight hacker attacks. The United States is attacking a lot of countries – Russia, China and others. Very sad when the intelligence reports get in the media. It's classified information.
8. Russia will respect our country more. when I run the country. No reset button, which was used by Clinton. Putin had better get through to us and I think that in the future he us hack will not. China, Japan, And Mexico – all they will have more respect.
9. I don't think he (President Barack Obama's sanctions against Russia – ed) far gone, no. I didn't say that and not say.
Add that to the many questions of journalists, for example, the sanctions imposed by President Barack Obama against Russia, relations with Russian President Vladimir Putin, Donald trump did not give a direct answer. He also avoided answering journalists ' questions, asked rhetorically.
See also: the Kremlin has reacted to charges in the collection of dirt on trump
Recall the American site BuzzFeed shocked the world by publishing a file on 35 pages, which stated that Russia has dirt on trump.
It notes that the FSB has dirt on trump regarding the incident that happened in one of Moscow's top hotels. So, trump supposedly in the Deluxe room, where were President Barack Obama and his wife Michelle (which the President-elect hates), ordered prostitutes on the same bed staged sex show "Golden shower" (urination).
The document also says that Russia influenced the trump for the last 5 years.
Emotions trump photos on the first big press conference after the election
Policy
Today, 20:31
1 of 17

© Reuters

1 of 17

© Reuters

1 of 17

© Reuters

1 of 17

© Reuters

1 of 17

© Reuters

1 of 17

© Reuters

1 of 17

© Reuters

1 of 17

© Reuters

1 of 17

© Reuters

1 of 17

© Reuters

1 of 17

© Reuters

1 of 17

© Reuters

1 of 17

© Reuters

1 of 17

© Reuters

1 of 17

© Reuters

1 of 17

© Reuters

1 of 17

© Reuters
© Reuters

© Reuters

© Reuters

© Reuters

© Reuters

© Reuters

© Reuters

© Reuters

© Reuters

© Reuters

© Reuters

© Reuters

© Reuters

© Reuters

© Reuters

© Reuters

© Reuters
Donald trump is accused of years of spying for the Kremlin in connection with prostitutes
TSN. Wounds
Today, 12:14
Add to favourites
Information bomb a few hours ago landed in the United States. Company CNN published a sensational information from their own sources about the newly elected President.
Comments
comments