The tax police liquidated prematurely due to a technical error in the law.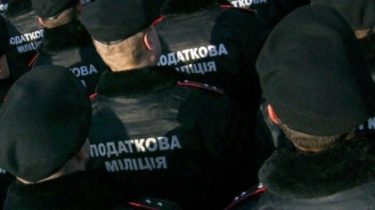 The tax police liquidated prematurely due to a technical error in the law.
© UNIAN
The structure would have to eliminate, when you create instead financial police.
From January 1, 2017, the activity of tax police is illegal because due to a clerical error (change of numbers of paragraphs of the law) its activities are no longer provided by the Tax code. At the same time the clause on the elimination of structure no. The tax police would have to eliminate when it will be created by the financial police. And that's what was originally provided for in the bill.
This is evidenced by the people's Deputy from "Samopomich" Tetiana Ostrikova, and explains that in the final provisions there are exceptions that some items of the changes will take effect only after the establishment of the financial investigation service. And it did not include a clause providing for the exclusion from the Tax code, information on the activities of the tax police.
"This means that there is no legal basis for the activities of the tax police, she has no legal rights and certain statutory powers. However, the authority in the prescribed manner, according to the law, not abolished, his successor is not identified, the criminal proceedings of the case and the documents no one sent, the jurisdiction of crimes in the criminal procedure code, in particular, about the tax evasion, the tax police. De jure, the legal status of the tax police now – "outside the law". De facto, it is not eliminated, employees are not dismissed, the proceedings are transferred, continues its activities," – said Ostrikova.
MP sees three ways out of the situation. The first of these may be the explanation of a technical error – say, a paragraph I forgot to write. Ostrikova, however, considers this explanation to be questionable from the point of legal purity. Another way – people's representatives must make the changes again. A third option is to adopt a proper law on financial police, the draft of which has already been registered in Parliament.
"If with God's help was "unfortunate" mistake, you need to use the time for consideration and adoption of a new law establishing a financial police. This, incidentally, is also the fulfillment of the Coalition agreement, the IMF is already overdue obligation. And bill No. 4228 of the financial police has long been prepared and submitted to the Parliament," said Ostrikova.
We will remind, the Minister of Finance Oleksandr danylyuk previously called the tax police the "enemy number one" and said he wanted to eliminate her.
Comments
comments