Low wages and unwillingness to fight. In the exploration explained to the mass defection of the Russians in the Donbas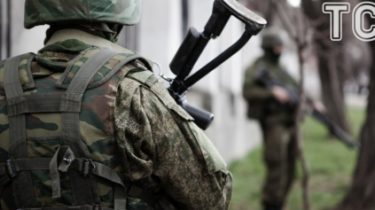 Low wages and unwillingness to fight. In the exploration explained to the mass defection of the Russians in the Donbas
Russian military© Getty Images
The command of the Russian occupying forces avoids publicity about "AWOL".
Members of the Armed forces of the Russian Federation do not stop voluntarily leave the leading position in the occupied territories of Eastern Ukraine.
In the Main intelligence Directorate of the defense Ministry of Ukraine noted that the Russian military does not want to carry out criminal orders about the shelling of the civilian population and to take part in the fighting.
"11 Jan soldier 7 separate mechanized infantry brigade (Bryanka) 2 AK (Lugansk) of the armed forces Kirienko V. Zakharchenko, call "Kherson", voluntarily left the post at the forefront and, at gunpoint, seized vehicle civilians to escape from persecution", — stated in the message intelligence.
Read also: In Moscow, a drunken ex-militants "DNR" shot his neighbor and killed himself — the media
Add that in the beginning of this year 11 Russian instructors, which provided training specialists military specialties, particularly snipers and sappers, voluntarily left the training center and went to the territory of Russia.
Instructors were dissatisfied with low wages and attempts to command to bring them to the fighting, including to conduct sabotage against the armed forces of Ukraine.
"The command of the Russian occupying forces avoids the publicity of this event due to the probable growth of panic in the Russian society and the threat of new terrorist acts, explosions, showdowns with shooting and suicide (as it was on 8 January in Moscow) mentally unstable trainers-killers. Frustrated with propaganda of the Kremlin and the actual realities of the "Russian world" former instructors actively seeking "employment" in the organized criminal gangs and the Russian private military companies", — added in intelligence.
Recall that in the occupied Lugansk and Donetsk has increased the number of cases of desertion and unauthorized abandonment of military duty stations.
Comments
comments