Missing in the "gray area" three soldiers were killed, the militants do not give body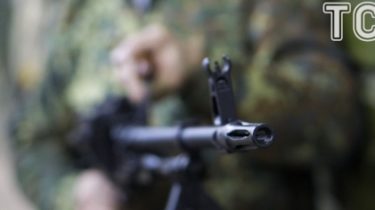 Missing in the "gray area" three soldiers were killed, the militants do not give body
© Getty Images
The military conducted negotiations with the militants to recover the bodies of three Marines.
Three soldiers who disappeared on 8 January near the demarcation line in the Donetsk region, were killed.
About this TSN.ia said Sergei, the cousin of one of the dead soldiers Sergey Sonico.
See also: son of the victim from the fire in Krasnogorovka serving in the Russian army
The military, which contacted the relatives of Sonya, said the bodies of three Marines are fighters.
"Yesterday could be exchanged. There it arrived at the checkpoint the Commission from Kiev, waiting for them, and then separable wrote that will not give the body. Today or tomorrow should hold negotiations to take the bodies," – said Sergey.
See also: Low wages and unwillingness to fight. In the exploration explained to the mass defection of the Russians in the Donbas
Sergei Sonico was 23 years old. About a year ago he decided to protect the Homeland from enemies. He was the commander of the third division of the marine corps. In parallel, Sergei studied at the faculty of law at the correspondence Department. Sergei in Kherson is survived by his mother, in Nikolaev didn't wait for the girl.
Two killed, according to sources, 30 – year-old Sergei and 54-year-old Nicholas.
As it was reported earlier, fighters of the Marines were on a mission near the demarcation line, and then returned to the location of the unit. They searched for a few days.
Comments
comments