Poroshenko confirmed Biden's visit to Ukraine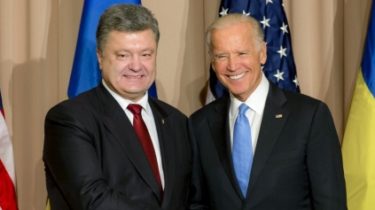 Poroshenko confirmed Biden's visit to Ukraine
Illustration© the Website of the President of Ukraine
The President will meet with senior U.S. official.
January 15 Poroshenko will hold a bilateral meeting with the Vice-President of the USA Joseph Biden in the framework of his visit to Ukraine. The announcement of the meeting posted on the website of the President of Ukraine.
Earlier in mass media appeared information about the possible visit of the American Vice-Premier called the estimated date of arrival. However, details of the planned visit has not yet been reported.
Recall Biden speaks harsh critic of the newly elected U.S. President Donald trump. In particular criticizes the position of billionaire regarding reports about hacker attacks from Russia and accusing Trump lack of knowledge about the health care system, which he decided to redraw.
Comments
comments