The case of Lazarenko: the Bank of Lithuania are "frozen" $ 30 million of ex-Premier – mass media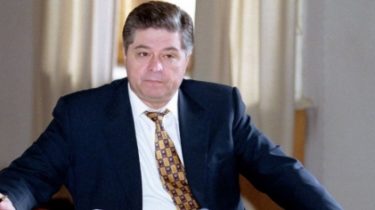 The case of Lazarenko: the Bank of Lithuania are "frozen" $ 30 million of ex-Premier – mass media
© UNIAN
Pavlo Lazarenko fled Ukraine in 1999.
International investigative journalism OCCRP reported that his Lithuanian partner, publishing 15min.lt found in the database OCCRP documents that indicate that on the account in the Bank of Lithuania are about $ 30 million associated with the former Prime Minister of Ukraine Pavel Lazarenko.
About it reports "Radio Freedom".
These funds frozen in the account of the local branch of the Swedish Bank SEB, and Lithuanian courts every few months and continue the freezing for the last 17 years. The Bank refused to comment on such information.
We are talking about part of the order of 200-250 million dollars that is associated with Lazarenko and which were frozen in several countries with the filing of the US authorities in 2004. Earlier account with the above-mentioned 30 million dollars in Lithuania Bank Hermis Bank belonged to Lazarenko European Federal Credit Bank, which was liquidated. In 2000, the Lithuanian branch of SEB Bank bought the Bank Hermis with this account.
See also: Offshore scandal: because of Tymoshenko and Lazarenko in the Mossack Fonseca searched
Pavlo Lazarenko fled Ukraine in 1999. In 2004, he was convicted in the United States on charges of money laundering. After his release from prison in November 2012, he was in the detention center Immigration and customs enforcement of the United States.
We will remind, in November 2014, the court in Washington approved a deal that will split the first $ 100 million, which belonged to former Prime Minister Pavlo Lazarenko. According to the court approved agreement, $ 100 million will be distributed between the Bank on the island state Antigua (about 25 million) and us government (75 million).
In General, the American justice system failed to establish the whereabouts of about $ 250 million that were withdrawn from Ukraine through corruption and in the accounts in the island States of Antigua and Guernsey, Lithuania, Liechtenstein and Switzerland.
The New York Times told how now lives Pavlo Lazarenko in America
TSN. 19:30
July 7, 2016, 19:47
Add to favourites
Why controversial ex-Prime Minister of Ukraine, who stole from the state budget over a hundred million dollars, the United States is still not deported to their homeland – this question has violated one of the most popular periodicals of the world. Article the edition published immediately after the visit to Ukraine by former U.S. attorney Martha's Soup.
Comments
comments