The details of the conflict in Lukyanovka jail: "tornadoes" cut off his ear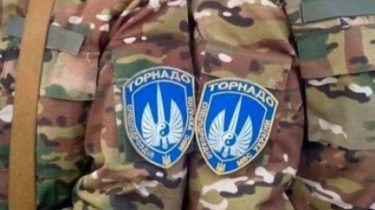 The details of the conflict in Lukyanovka jail: "tornadoes" cut off his ear
© Espresso TV
The conflict has been exhausted and detainees are in their cells.
Former soldier of the interior Ministry disbanded a specialcompany "Tornado" Maxim Glebov Callsign Achilles cut off his ear in the building of Lukyanivka prison.
About it reports the edition "Gordon", citing two sources.
That one of the "tornadovtsev" cut off his ear, also reported "azovets" Stanislav Krasnov, who was sitting in Lukyanovka jail, and the lawyer Dmitry Browchuk.
See also: Pugacheva year was wanted for crimes battalion "Tornado"
The interlocutor of "Gordon" told me that 11 January Glebova took testimony in court, he then caused injury to themselves.
"He was detained was in the first "batch" tornadovtsev, in the summer of 2015. Why inflicted injury? Freaked out didn't know how to show that in closed session, not the court, and zakaznyak. So I decided to fight the system," – said the source publication.
Stanislav Krasnov wrote that "tornadoes" cut ear, protesting against the "endless bullying".
According to the source of the journalists in the pits the rest of the prisoners and the guards gave the victim first aid, and any conflict between them was not. Krasnov says that the prison staff refused to call an ambulance, because of what the detainees made noise, demanding to call the doctor.
See also: Another witness at the trial in the case of "Tornado" declared rape
As of 23.26 speaker of the national police Jaroslav trakalo was reported by "Ukrainian truth" that the conflict is settled, all those arrested are already in the cameras.
House arrest instead of prison: one of the suspects "tornadovtsev" pleaded guilty in court
TSN. 19:30
19 August 2016, 19:53
Add to favourites
One of the suspects in the case of ex-soldiers of the militia battalion, Yury Shevchenko, today confessed to the torture, illegal imprisonment and abuse of power. The word soldier he took the court. The testimony given by video-conference. The court immediately after the recognition has changed to the detainee a measure of restraint.
Comments
comments