The Swiss man was given a suspended sentence for unprotected sex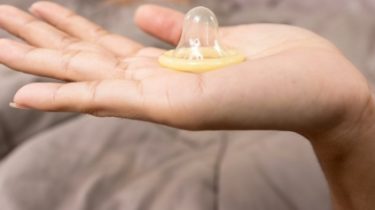 The Swiss man was given a suspended sentence for unprotected sex
© pixabay.com
The girl sued the partner, because he was sure he wore a condom, whereas, according to him, the remedy "torn not on time."
In Switzerland, the girl appealed to the court against her partner, saying that "she was raped".
The court of the Swiss city of Lausanne sentenced a Frenchman who had engaged in sex with a girl without using a contraceptive. According to metro.co.uk partner was convinced of the opposite.
As later discovered by the police, 47-year-old man was previously familiar with the victim. It is worth noting that the sexual act was consensual. The partner was sure that the man wearing a condom, whereas, according to him, the remedy "torn not on time."
See also: In Ukraine the situation with sex is worse than in the USSR
The Frenchman decided not to inform the woman about it in such a piquant moment. And, when all became clear, she filed a complaint of rape. According to the Complainant, she would not have consented to unprotected sex.
The court found the man guilty. He was given 12 months probation. The convicted person does not agree with the decision and plans to appeal. Reportedly, such a sentence has no parallel in the history of the state.
Recall, a condom that was made about 200 years ago was sold for only 662 of the dollar. This contraceptive was used in the XVII-XIX century, and it is made from sheep's intestines. Vintage condom sold for 662 of the dollar on the online auction. Similar products to find now is almost impossible, they are stored only in museums.
Comments
comments