The Ministry of Finance acknowledged that the tax police for the 12th day running illegally and offers to eliminate it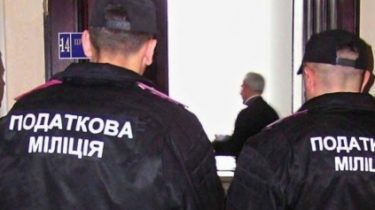 The Ministry of Finance acknowledged that the tax police for the 12th day running illegally and offers to eliminate it
© UNIAN
Due to a technical error the activities of the structure are not provided by Ukrainian legislation.
The tax police for the 12th day, January 1, 2017, working illegally. It was planned to liquidate only after the establishment of the financial police. However, due to confusion with figures in law, its activities are randomly suspended earlier.
"The elimination of the tax police and creation of the Financial police is one of the key priorities of the Ministry of Finance. It is very waiting for business. The tax police should be liquidated. We had planned to do this together with the creation of new soft-and really effective analytical Financial police. At the end of 2016 due to a technical error, the Verkhovna Rada has announced the tax police out of the law from January 1, 2017", – noted in Facebook's Finance Minister Alexander danyluk.
He believes that to correct the mistake and re-legalize the tax police is not necessary, and the Parliament should adopt a law establishing a Financial police.
"We need to move forward. Therefore, in the coming days, the Ministry of Finance will submit to the government for consideration a bill on the establishment of the Financial police, who is waiting for the business, and which is also stated in the Memorandum with the IMF. Coordination of stakeholders of the bill obviously delayed. My team and I have spent many years accumulating this reform. We have completed the development of the bill and agreed to it in September 2016. And recently received comments from the last organ of justice", – said danyluk.
The establishment of the Financial police provides new principles of work of the authority:
1. Change the power of the approach analytical.
2. Downsizing six times from the current 15 thousand to 2.5 thousand people.
3. Non-interference in the work of an honest business.
4. Updating of staff through a transparent competition and an independent selection Commission. Representatives of the power block can not be more than 25% of the total state.
5. Wages, which will reduce the risk of corruption and provide an opportunity to attract the best people.
A bill to establish the Financial police should be considered at the next Cabinet meeting.
We will remind, the Minister of Finance Oleksandr danylyuk previously called the tax police the "enemy number one".
Comments
comments