Ukraine begins transfer tanks "hold" in Thailand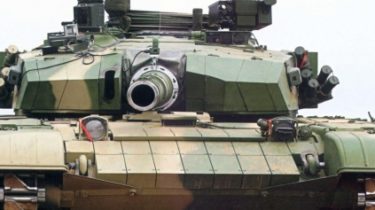 Ukraine begins transfer tanks "hold" in Thailand
© elitefon.ru
Under the contract, just have to sell almost fifty combat vehicles.
In Kharkiv, the preparations for the transfer of a new batch of modern tanks "Oplot" in the framework of the contract with the Kingdom of Thailand. The customer will begin to receive the equipment next week, the press service of the state company "UkrSpetsExport".
The delegation of the buyer country will visit the Malyshev plant, which also will examine other combat machines, whose production is at different stages of readiness. Under the contract, Ukraine must supply Thailand 49 tanks "hold" until the completion of 2017. "Ukroboronprom" noted that the implementation of this order closely many other potential buyers who are interested in modern Ukrainian tanks, however, other market participants are weapons for various reasons hinder Ukraine, because they see it as a strong competitor. But the success of "Strongholds" is able to fill the state budget and provide jobs for a lot of specialists in the field of production.
As reported, the tank "Oplot" is the invention of the Kharkov developers. He not only can withstand modern anti-tank weapons. A special Assembly allows you to move even under water up to 5 m deep. The technique already has buyers abroad. In 2016 she became a full scale production for our Armed forces.
Ukrainian tank "Oplot" has headed a rating of the major battleships of the world
TSN. Week
May 10, 2015, 20:35
Add to favourites
The Russians have modeled virtual tank range, occupying it with 12 main battleships of the world. Computer system to determine the worst tank car Pakistani production, and the safest for the crew and dangerous in a frontal collision was the Ukrainian tank "Oplot", which is made in Kharkov.
Comments
comments