Resuscitation of the hryvnia. The national Bank explained why falling hryvnia and how it saves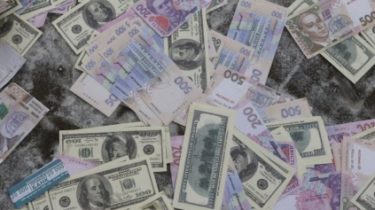 Resuscitation of the hryvnia. The national Bank explained why falling hryvnia and how it saves
© UNIAN
National Bank conducts auction for the sale of $ 100 million.
For the sake of the hryvnia to the rapid fall in the national Bank conducts auction for the sale of $ 100 million. The national currency depreciated steadily since the beginning of 2017.
"On the interbank market increased the volatility of the exchange rate of the hryvnia associated with the limited supply of foreign currency. In the first post-holiday days on the interbank market came to sell foreign currency revenue that was accumulated during the Christmas weekend in Ukraine, which coincide with the working days in the US and Europe. But this factor was temporary. Now lower than in previous months, the supply of currency causes the traditional first months of the year a seasonal decline in business activity, which, in particular, is a somewhat smaller inflow of revenue from exports of the crop agricultures, which were the main source of foreign currency in the autumn months, – said the Deputy Chairman of the national Bank Oleg Churiy.
At the same time, the principal source of foreign exchange earnings gradually takes over steel exports. This also contributes to the global pricing environment due to rising steel and iron ore.
"Under such conditions, the national Bank is ready to enter the market with currency interventions to smooth excessive fluctuations and has enough tools for this. The volume of international reserves at the beginning of January was 15.5 billion dollars. This is for the sale of the currency during the intervention, and to perform the obligations of the government and the NBU", – assured Cure.
With the beginning of the year net sales (difference between sale and purchase) by the national Bank currency to $ 14.6 million. The auctions are spent to curb the fall of the hryvnia. Today, January 13, announced the auction for the sale of up to $ 100 million.
Meanwhile, the official exchange rates of the national Bank on Friday, January 13, the Euro exceeded the psychological mark of UAH 29. The dollar is worth more than UAH 27.

Comments
comments