The European Commission has denied Putin's statement about the negative impact of sanctions on the EU economy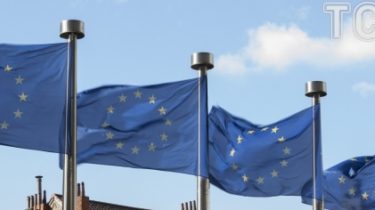 The European Commission has denied Putin's statement about the negative impact of sanctions on the EU economy
© Getty Images
The impact of sanctions against Russia is called insignificant.
The sanctions that were imposed against Russia in response to aggression against Ukraine, have minimal impact on the economy of the countries of the European Union. This was stated by the representative of the European Commission maja Kocijancic, reports UKRINFORM.
See also: Researchers have calculated how much cost the EU sanctions against Russia
"Regarding the specific influence I can say that it is minimal on the economies of member countries", – said Kocijancic.
We will remind, earlier from-for violations of the Minsk agreements by the Russian side, the European Union extended sanctions against Russia until July 31, 2017. According to the President of Russia Vladimir Putin, the statement that the impact of restrictions on the Russian economy is Muntari. Putin believes that the sanctions affect not only the Russian economy, but also on the countries that introduced them.
In addition to restrictions of the EU against Russia for its attacks during the presidential elections in the United States, imposed sanctions and the United States. In the Kremlin recognize that such restrictions may have a negative impact on the energy complex not only in Russiabut all over the world.
Comments
comments