Ukraine used 100% of quotas on the supply of honey in the European Union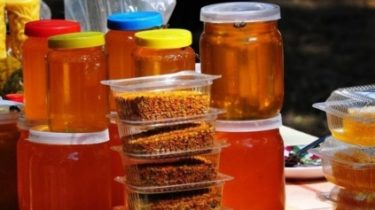 Ukraine used 100% of quotas on the supply of honey in the European Union
© UNIAN
Domestic producers also will soon run out of quota for sugar, poultry meat and juices.
During the first week and a half of 2017, as of January 11, Ukraine already 100% used tariff quotas for the supply of honey to the European Union in the framework of the agreement on free trade zone. The EU has already sold 5.2 thousand tons of honey.
64% of the quota on sugar, 78% for grape and Apple juices. This was stated by the Deputy Minister of agrarian policy and food of Ukraine on European integration Olga Trofimova, the press service of the Ministry.
"Like last year, Ukrainian agricultural products are in high demand among European importers. The quota for poultry imports for the first quarter of the current year also completely exhausted," – said Trofimova.
For the year 2016 was fully utilized quotas for honey, sugar, oats, barley cereals and flour, malt, corn, processed tomatoes and other food groups.
Earlier it was reported that the European Union will expand quotas for Ukrainian producers.
Comments
comments