Yanukovych unable to reach a verdict until April – Matios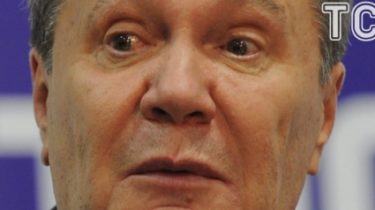 Yanukovych unable to reach a verdict until April – Matios
© Reuters
Yuriy Lutsenko expressed his desire to personally support the state prosecution in court.
The former President of Ukraine Victor Yanukovych will receive the sentence of the court until April of this year.
This broadcast "5 channel" said the chief military Prosecutor Anatoly Matios.
"Until the end of January, the indictment will be in court. Given the volume of evidence we will provide, and the number of witnesses, I think in two months we will achieve the verdict of the court of first instance," he said.
Matios is afraid that problems may occur with the formation of the panel of judges and jury in the consideration of this case.
He also added that the Prosecutor General Yuri Lutsenko wants to join the group of prosecutors in the case and to personally support the state prosecution in the trial of Yanukovych.
See also: Accusations against Yanukovych will be based on the testimony of ex-Deputy of the state Duma of the Russian Federation.
Recall that on 14 December the Pechersky regional court of Kiev granted permission for the detention of ex-President Viktor Yanukovych and deliver it to the court. Thus, the court satisfied the request of the military Prosecutor Krivenko on permission to detention of Yanukovych, "with the purpose of his reason to participate in the consideration of the petition for application of a preventive measure in the form of detention".
On November 28 Yuriy Lutsenko to Svyatoshynsky district court of Kyiv announced that Viktor Yanukovych declared suspect in treason – the content of the suspicion is declared orally, namely, the notice was sent to all known addresses of the former President. On the same day after reading this suspicions the Military Prosecutor presented his lawyer Igor Fedorenko present in court.
Viktor Yanukovych will be judged the same in the Pechersk court of the capital
TSN. 19:30
3 Jan, 20:37
Add to favourites
The Kyiv court of appeals dismissed the petition of former President of Ukraine to transfer his case to another court. The panel of judges refused to Yanukovich in a video interview. At today's meeting, none of the advocates of the fugitive chief of the country does not appear, but staff believes that these statements are an attempt to delay the case.
Comments
comments