In Kiev ended with hours-long cross examination of the victim and Pashinsky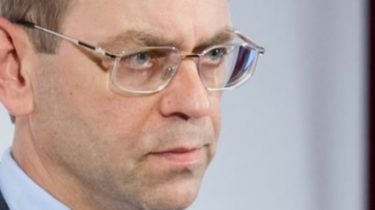 In Kiev ended with hours-long cross examination of the victim and Pashinsky
The interrogation began at 12.30.
In Kiev ended the cross-examination of the people's Deputy Sergey Pashinsky, V. Himikos the victim and witnesses to the event, during which the MP used the weapon.
About it the correspondent of TSN.
Pashinsky talked to the press, his position is voiced by the lawyer.
Note that the questioning began a few hours ago – at 12.30.
Lawyer Pashinsky did not comment on the interrogation, having referred to secrecy of the investigation and sign a confidentiality agreement. In turn, the lawyer of Himikos said Pashinsky today changed his testimony regarding the posture from which he shot. Like, previously said that the shot lying down, and today, that standing.
Lawyer Himikos said Pashinsky wife refused to testify, citing the provisions of the Constitution.
We will add that protection Pashinsky sure of his innocence.
"He really was shot. This is a classic use of weapons, and believe it will anthological example of necessary defense in the future, criminal law. This is an example on which to study students in higher education Example of necessary defense," – said the lawyer.
See also: Pashinsky shot a villager from a pistol, which he was awarded Avakov media
We will remind, on December 31, 2016 Pashinsky with his wife in the dark part of the day almost crashed into a carthat broke down on the road. The two men at this point tried to pull the car from the roadway. Began a verbal altercation, which ended Pashinsky was threatened with a gun one of the men, who in response broke about the head of the Deputy a bottle of soft drink. Pashinsky shot the offender in the leg, but shot in self-defense or first pulled out a gun for intimidation and threats – is still unknown. The testimony of the parties to the conflict on this vary.
Earlier Pashinsky questioned in the Prosecutor's office, which took over the investigation. The investigation will last until March.
The TSN reporter Valeria Kovalinskaya.
Began cross-examination of five of the participants shooting with the politician Sergei Pashinsky
TSN. 19:30
Yesterday, 20:40
Add to favourites
A confrontation of the people's Deputy of Kiev Vyacheslav Chymicus, which Pashinsky was shot in the leg on new year's night, gave the investigators the first time, directly in his room one of the Kyiv hospitals. Questioned two wives – the Deputy and the wounded men, as well as key witness, the driver of the van who saw how and why the shooting started.
Comments
comments