The EU Ambassador has assured that Ukraine will soon receive bezviz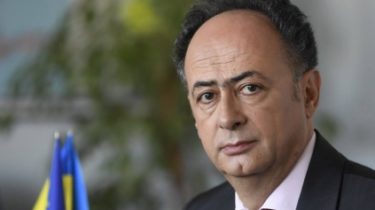 The EU Ambassador has assured that Ukraine will soon receive bezviz
© EU delegation in Ukraine
Ukraine has fulfilled all obligations and conditions to get free access to the Schengen area.
The EU delegation in Ukraine hope that the visa-free regime for Ukrainians will come in the next few months, but the exact date the Agency can not name yet. This was stated by EU Ambassador Yug Mingarelli, reports "Radio freedom".
See also: Belarus has imposed five days bezveza for citizens of 80 countries
"The Ukrainian people deserve, because Ukraine has fulfilled all obligations, all conditions, laid down by the EU," he said.
According to the representative of the EU decision on visa liberalisation for Georgia, which was adopted on January 12, is proof that the European Union is "moving in the right direction in the issue of simplification of visa regime for Georgia and Ukraine."
Read also: Poroshenko called on the country that is to blame for the delay bezveza with the EU
According to the Ambassador, there is no political motive, after all all agree that Ukraine has fulfilled all the conditions for visa-free regime with the Schengen zone.
Earlier, the European Union agreed on a mechanism to end the visa-free regime, which depended on future access of Ukraine and Georgia to the Eurozone. Have to wait for its formal approval.
Visa-free regime for Ukraine in the EU can take in the spring
TSN. Wounds
10 Jan, 13:24
Add to favourites
This was stated by Deputy foreign Minister Elena zerkal. According to the official, a Schengen visa for our citizens can cancel before the elections of the President of France, which is scheduled for the end of April. Earn a mechanism should in the summer, and the possibility of failure of the Ukrainian diplomats do not see.
Comments
comments