Russia has agreed to allow inspectors from Ukraine on military facilities in the Rostov region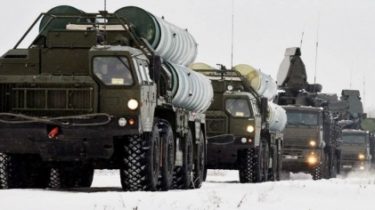 Russia has agreed to allow inspectors from Ukraine on military facilities in the Rostov region
Russian military equipment© Russian defense Ministry
The inspection will last four days.
From 16 to 19 January, the Ukrainian side will inspect military facilities – the formation and part of Russia in the Rostov region.
On the Russian consent to the inspection told the head of the Russian national Centre for reducing nuclear danger Sergey Ryzhkov, Interfax reports.
"Ukraine defined the specified area is located in the Rostov region and occupies an area of about 16 thousand square kilometers," said Ryzhkov.
Ukraine appealed to Russia on holding on its territory inspections under the Vienna document 2011 on confidence-building measures and security. Similar activities are carried out to make certain on the implementation or absence, the extent of military activities in a certain area.
We will remind, in Rostov region of Russia borders on Donbass, where for nearly three years the war lasts.
Comments
comments