The defense Ministry told who will go to inspect military units in Rostov region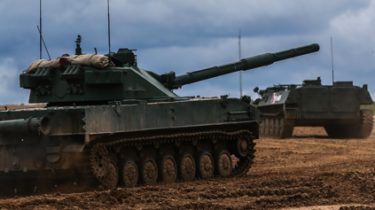 The defense Ministry told who will go to inspect military units in Rostov region
© Russian defense Ministry
"RAID" will take place from 16 to 19 January.
The group, which will conduct inspection of military facilities on the territory of Russia from 16 to 19 January, will include two representatives of Ukraine, one representative of Canada and one of the Kingdom of Denmark.
This was at the briefing said the speaker of the defense Ministry ATO Col., reports Interfax-Ukraine.
"In the inspection group will include two representatives from Ukraine, one representative from Canada and one representative from the Kingdom of Denmark. Inspection shall be the territory of the specified area in the Rostov region of Russia, which is directly adjacent to the state border of Ukraine", — said Matusevich.
See also: "Dnrovtsy" shoot "Rostov" weapon, while their damaged vehicles repaired in Russia — Tymchuk
He also added that in the framework of the inspection the Commission received certain information from the Russian unit commanders. Also plan to make a helicopter over-flight and ground test.
"The purpose of these activities is to check the presence or absence of military activity units of the armed forces, which must inform the hotel in advance. According to the results of the inspection will be prepared the official report," said the speaker.
All inspection results will inform the member States of the OSCE.
We will remind, on the eve of Russia agreed to conduct a four-day inspection of military facilities in the Rostov region.
Earlier it was reported that fighters "DNR" do not repair the Russian military equipment on a powerful repair base in the occupied areas of Donbass and send it to Russia. At this time, they use new or refurbished weapons from the Rostov region.
Comments
comments