Zakharchenko has threatened to turn off the "Ukrainian radio" in the occupied Donbass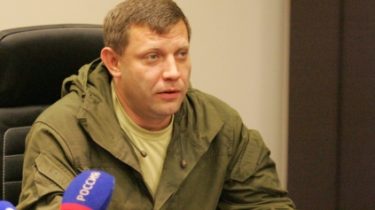 Zakharchenko has threatened to turn off the "Ukrainian radio" in the occupied Donbass
© Getty Images
According to the terrorist, in the occupied territories, nobody listens to broadcast in Ukrainian.
The leader of "DNR" Alexander Zakharchenko is going to turn off the broadcasting of "Ukrainian radio".
He stated this during a press conference in Donetsk on January 14.
"At the Time Yar located this station, which will broadcast on our territory. Now, if you set up the receiver, can catch any wave, including in the Ukrainian language", – he stressed.
According to Zakharchenko, "DNR" for two years lived with the possibility to listen to Ukrainian radio station, but "no one, apparently, do not listen."
"Gave the order to prepare technical solution which allows this radio to this frequency to jam," added the fighter.
Recall, the national Council on television and radio broadcasting has granted permission to broadcast in the territory of the ATO National television company of Ukraine: there will be programs of the "Ukrainian radio".
Comments
comments