In Kiev, near the Lyceum, the SUV knocked down three children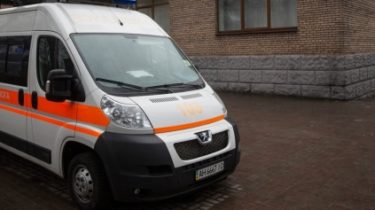 In Kiev, near the Lyceum, the SUV knocked down three children
© Getty Images
Girls roughly 10-12 years.
In Kiev from the Aerospace Lyceum, the driver of the Acura SUV was hit by three girls.
The accident occurred at a marked crosswalk, reports espresso.
According to the report, the girls roughly 10-12 years. According to the witness, the three victims taken by ambulance.
See also: Lviv car knocked down a cyclist
It is noted that one of the victims was in an unconscious state.
In turn, the police refused to comment on the accident. In addition, law enforcement officers are not permitted to the driver.
The Lyceum students admitted that the intersection at which the accident occurred, is very dangerous. There drivers drive at high speed and not notice pedestrians.
We will remind, earlier in centre of Kiev at the intersection of Taras Shevchenko Boulevard and the streets of Vladimir mortally faced "Toyota" and "Skoda". According to witnesses, one car was out on the road on the red light, rammed another car. The accident killed the girl in the passenger seat "Skoda".
Comments
comments