The UK court has determined the date and time of consideration of the claim of the Russian Federation against Ukraine, "Yanukovych debt"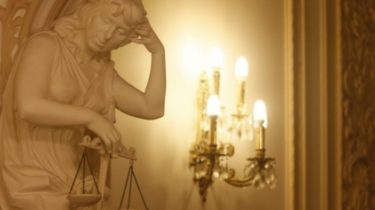 The UK court has determined the date and time of consideration of the claim of the Russian Federation against Ukraine, "Yanukovych debt"
© UNIAN
It comes to 3 billion debt on Eurobonds.
The English high court will consider the claim of the Russian Federation to Ukraine Eurobond debt of $ 3 billion, the so-called "debt of Yanukovych".
Read also: Ukraine should not return, the Russian Federation, "Yanukovych's debt" – the Minister of Finance
The examination will be held on Tuesday, January 17, at 10:30 London time (12:30 on Kiev). It is reported by Interfax-Ukraine.
Note that the meeting will last all day.
See also: Ukraine confirmed its willingness to discuss with Russia, "Yanukovych's debt"
We will remind, the government of Mykola Azarov has received a loan in the framework of agreements between Russian President Vladimir Putin and then-President Viktor Yanukovych in December 2013. Borrowing was issued through the redemption of Eurobonds of Ukraine at $ 3 billion through the Irish stock exchange. In 2015, the Russian side did not accept the terms of debt restructuring, demanding from Kiev for his return. The Ukrainian government refused to acknowledge the debt to official and insisted on its commercial basis.
In turn, the IMF has recognized the debt to Russia, the official, but said that lending to Ukraine will continue, even if it defaulted.
30, 2015, the Cabinet of Ministers of Ukraine adopted a decision about introduction of the moratorium on payment of debt of the Russian Federation.
Comments
comments