The service at the checkpoint and disguise under local: police have detained three militants of the "DNR"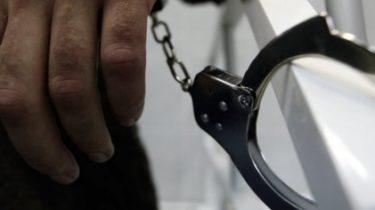 The service at the checkpoint and disguise under local: police have detained three militants of the "DNR"
© UNIAN
Ex-militants threatens till 8 years of imprisonment.
Police arrested three militants of the "DNR", one of which fought in the industrial area of the Town.
This reports the press service of the police of the Donetsk region.
So, one of the militants was a 45-year resident of the Constantine area who arrived in the occupied Donetsk in November 2014. At the entrance to the city, during the inspection at the checkpoint "DNR" in Yasinovataya, fighters all the men withdrew from the bus and offered to join their ranks. He was the only one who agreed.
First, the man promised that he is for 2.5 thousand hryvnia will be "on duty" at the checkpoint, but almost immediately he and 15 others were transferred to the firing line. During one of the fights of his concussion, but after treatment he decided not to return to gangs. A few months lived in Donetsk, but then came back to Konstantinovka, where he got a job at a local company.
Another former militant, who was hiding under the guise of a civilian were discovered in the village of Novoluganskoe, where for two weeks works special group of police. 24-the summer inhabitant of Novoluganskoe joined the militants in June 2014. He "served" at the checkpoint, located near the village of Lugansk.
Police also detained the 27-summer inhabitant of the Estuary, which in may 2014 was also on duty at the checkpoint of militants. Ex-militants threatens till 8 years of imprisonment.
Read also: Militants of the "forbidden" 120-mm mortars hit in all directions in the ATO area
Recall command the Russian occupying troops in the Donbas the militants requires confirmation of stay on the places of service.The cause of such actions are systematic cases of absence without leave the advanced positions of the militants.
Comments
comments