A postmistress in nearly a year, stole more than 130 thousand UAH in pensions – the Prosecutor's office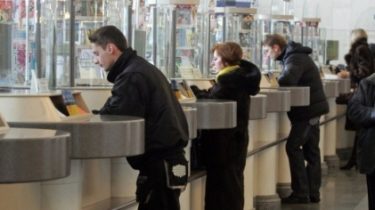 A postmistress in nearly a year, stole more than 130 thousand UAH in pensions – the Prosecutor's office
© UNIAN
During the investigation it was revealed 35 of the facts of forgery of documents.
The Kyiv Prosecutor's office has completed investigation in criminal proceedings against the head of one of post offices of Kiev of falsifying documents and embezzlement of pensions.
About it reported in a press-service of Prosecutor's office of Kyiv.
It is established that in January – October 2016 the defendant made false information in the documents of the citizens of pensions and social benefits, but she had received the funds and spent them at own discretion.
"In total, the investigation identified 35 of the facts of forgery of documents and assigning intruder social assistance and pensions 29 people for a total sum more than 130 thousand UAH", – stated in the message.
The results of the pre-trial investigation the chief of Department reported about suspicion in Commission of crimes under articles "Office forgery" and "Misappropriation, embezzlement of property or taking to them by abuse of official position".
Now the indictment is sent to the solomiansky district court of Kyiv for consideration on the merits.
Recall that gRUP scams that left the peasants hungry kutey, detained in Chernihiv law enforcement officers. Pseudoliodini promised to the elderly pension supplements, grants and generous food packages for Christmas from local authorities. Cereals, sugar, oil — to whom what and how much, were recorded in a special notebook. It is, in fact, was only a pretext to enter the house to investigate.
Comments
comments