Poroshenko will go to the forum in Davos, but will not eat Breakfast with Pinchuk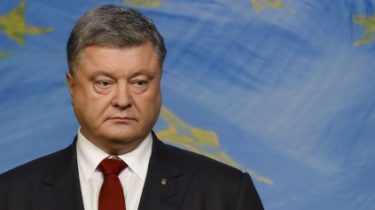 Poroshenko will go to the forum in Davos, but will not eat Breakfast with Pinchuk
© The website of the President of Ukraine
Many MPs have received invitations to this Breakfast.
Perzident Petro Poroshenko will attend the forum in Davos, but will not participate in the Breakfast organized by the Viktor Pinchuk.
This reports the press Secretary of the President Svyatoslav Tsegolko in Facebook.
"The President will go to Davos, where he will have an extensive programme at the world economic forum. But to participate in the Breakfast organized by the Victor Pinchuk he will not be", – he wrote.
Meanwhile, the "Ukrainian Pravda" reported that he would not go neither the forum nor for Breakfast and Vice Prime Minister on European and Euro-Atlantic integration Ivanna klympush-Tsintsadze.
In turn, MP from the "popular front" Natalia Katser-Buckovski and MP Serhiy Leshchenko go for Breakfast.
MP of "Batkivshchyna" Alena Shkrum received an invitation to Breakfast, but will not go.
MPs Victoria Voitsitska, Svetlana Zalishchuk and Moustapha Nayem, and also the Deputy from "Batkivshchyna" Oleksiy Ryabchin also won't go for Breakfast Pinchuk.
See also: Pinchuk has invited Ukraine to "make life easier" for the European Union in exchange for money
Recall, the media reported that after a controversial article Poroshenko will not go to lunch Pinchuk Foundation in Davos. President Petro Poroshenko will not attend the traditional "Ukrainian lunch" in Davos (Switzerland), organized by the Victor Pinchuk Foundation.
Victor Pinchuk annually during the world economic forum in Davos holds Ukrainian lunch, which outlines trends in Ukraine. The world economic forum will be held on 17-20 January.
Comments
comments