In the European Parliament see no reason to ease sanctions against Russia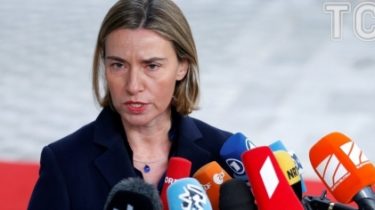 The situation in Avdeevka a few hours will be discussed in the European Parliament, says TSN.16:45.
There is going to a meeting of the Subcommittee on security and defence. Previously, all European institutions have called for the cessation of hostilities in the town, but the EU called the attacks a blatant violation of the Minsk agreements. The key question of the meeting – the sanctions against Russia.
The worsening situation on the Eastern Ukrainian front in Brussels began to discuss before the meeting. The Ministers answering the journalists ' questions, touched upon the topic of sanctions against Russia.
The chief diplomat of Lithuania Linas Linkevičius stressed that the EU should develop a common position regarding the events in the East of Ukraine, because the situation that happened in the town, may at any time be repeated in any other place in the East of Ukraine. The Minister of foreign Affairs of great Britain, Boris Johnson is convinced that sanctions against Russia should remain in force.
"The UK will insist that there is still no reason for the easing of sanctions. All attested to the continuing pressure on Russia," said Johnson.
Comments
comments