To completely clear the streets will be difficult. Klitschko commented with a snow collapse in Kiev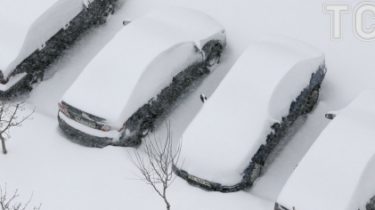 The mayor of Kiev Vitali Klitschko said that while continuing intense rainfall, to completely clear the snow from the streets in the capital will be difficult.
He said this in his address.
See also:
To clear the capital of snow, the utility brought all the equipment and people
He urged drivers not to leave the city unless absolutely necessary and to use public transport.
"The capital is once again covered by a large snowfall. The next two days, forecasters also promise snow. All utilities work in the strengthened mode. All special equipment on city streets. But has not stopped intense rainfall, to fully clear the streets too hard," he said.
All drivers who went to the city, the mayor urged to Park only in permitted areas and not left on the roadside.
"Otherwise, snow removal equipment cannot appropriately clear the streets," he explained.
Klitschko added that he appealed to police with a request that law enforcement authorities evacuated all the cars that prevent cleaning and safe movement of traffic.
In addition, the city authorities appealed to the National guard and the police with a request to be on duty on the roads and help drivers where there are emergency and long traffic jams.
See also:
"Under Yushchenko, this was not": in social networks laugh at the traffic jams in the covered with snow in Kiev
"I also appeal to pedestrians to be careful and cautious, cross the road only at designated places. And all the people of Kiev call: if the result elements do you have an emergency, please contact the service of the KSCA – 1551 by phone, call the police, emergency services. Be careful and judicious. City authorities are doing everything to minimize the consequences of the disaster," – said Klitschko.
We will remind, today, February 6, Kiev covered with snow, which this morning the highway was virtually paralyzed – the level of congestion amounted to 10 points.
Comments
comments