Country houses, apartments and bills. Live as top managers of "Kyivenergo"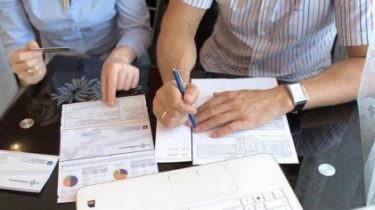 Journalists decided to find out how to live the leaders of the company "Kyivenergo", which so many complain residents.
This is stated in the story of the program Money.
In particular, for heating of Kiev personally responsible Alexander Fomenko is a well – known energy Manager from Donetsk. He became the General Director of "Kyivenergo" in 2012, and almost immediately bought the apartment in the Metropolitan complex.
The extract from the register shows that Fomenko three bedroom apartment with an area of almost 170 sq. m.
Concierge at home is recognized that the increase in communal hit hard even by the tenants of this house and scontrol journalists with the wife of the head of "Kyivenergo".
The woman claims that can't remember what the amount of her bills come. She can't answer, how many times have increased these amounts.
"Of course, everyone complains. Prices not price," says the Concierge.
Other leaders of the "Kyivenergo" live much more modest. For example, the chief Manager – Vladimir Pools registered on troyeschina, it has a 3-room flat.
Neighbor Bulova says only for heating put 1800 hryvnia does not hide indignation.
Unlike the house Manager Puleva in the capital, in house commercial Director of "Kyivenergo" Eugene Bosma counter is. However, he lives in Brovary, his neighbor also complains about the bills. The woman gave the entire pension – exactly 1,300 hryvnia, and the new bills waiting in horror.
It is interesting that the whole family Alexander Fomenko soon will move from the capital to a cottage near the village of khotyanivka.
Country house of 300 sqm, garage and a bath that situated on a quarter hectare of land close to the river Desna, belongs to the family of the General Director of "Kyivenergo". From the registry we know: the property in the summer of last year issued on the wife Fomenko.
According to experts, thanks to the new tariffs, "Kyivenergo" and similar companies will get billions of hryvnia.
Unfortunately, none of the "Kyivenergo" did not dare personally to answer uncomfortable questions. However, the company received a record that Fomenko himself complains about the exorbitant fares and journalists that have namerilis to show his house to "scare his wife."
See also:
Because of the public debt in the Ukrainians begin select apartments
Recall that Kiev has offered to pay for the communal parts for a period of up to five years. Kiev, who are in arrears for housing and communal services, will be able to receive payment installments for a period up to five years.
It is noted that the debtors who have not yet paid parts of his debts for communal services, will from February 1 to March 31, to conclude an agreement on the schedule of debt payments up to 60 months without payment of the first installment.
Comments
comments