"Russia is rushing". A resident of the Town in the video appealed to the UN and the EU at the funeral of a friend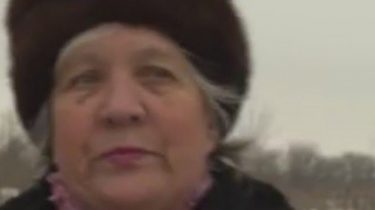 A resident of the Town Valentine spoke about the attacks in the Donbas during the funeral of her friend, the other peaceful residents of the city, which took place on 6 February.
The woman's words caught the journalists of "Radio Svoboda".
See also:
In the Donbass Russian channels actively removed provocative movies about the ATO — exploration
"They say that we… We are not to blame, what have we? We were attacked. Let understand with those who bombard us day and night. A lie goes. This Russia is rushing, they are only fair. Look, we are not stepped foot. And they are hordes sitting. And tanks and "Grad" we watered. When it is stopped? If only rose the UN, Europe. What are they looking at? While the face of the earth will not erase the Donbass?" — Valentine said during the funeral.
Incidentally, without the 36-year-old deceased mother left a small son. During the funeral I heard the explosions.
Recall, February 8 militants announced the death of their "commander" terrorist "Givi".
Comments
comments