The Kremlin denied involvement in the killing of the militants "Givi"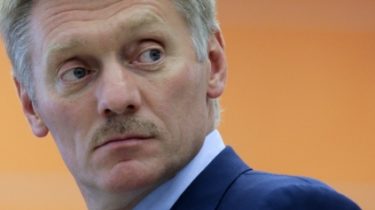 In the Kremlin declared non-participation of the Russian side to the murder Thriller Michael Tolstoy , nicknamed "Givi".
This was stated press Secretary of the President Dmitry Peskov, Interfax reports.
"We unequivocally deny the accusations against Russia about possible involvement. This can not be considered. It is obvious that we are talking about the attempt to destabilize the situation in the Donbass", – he said.
See also:
Appeared the first photos and video of the destruction of the militants "Givi"
In addition, the Kremlin also refused once again to comment on the statement of the Pentagon about the involvement of Moscow to the resumption of the conflict in Eastern Ukraine.
"Our position is so well known in this context that I see no need once again to repeat it", – said Peskov.
We will remind as it was reported earlier, the militants "Givi" was destroyed on 8 February in his office in the explosion.
Comments
comments