Ukrainians real wages lagged behind the rate of inflation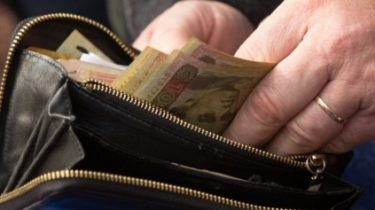 For 2016 nominal salary of Ukrainians increased on average by 23.5%. However, the real – only 11.6%. Consumer inflation in the past year grew at a more rapid rate of 12.4%, although last year it was 40.1 per cent.
Such data during a meeting of the government today, February 8, Chairman of the state service of statistics Igor Werner.
In December 2016, the nominal wage grew to UAH 6475. A year ago, in December 2015, was 5230 UAH.
See also:
In Ukraine increased wages. To whom and where to pay the most
The largest wage growth was recorded in water transport (+37,4%), public administration and defence (+35,9%), in the field of information and telecommunications (+34,0%). More rapidly than the average in Ukraine, nominal wages grew in Kiev, Donetsk, Zaporozhye and Dnepropetrovsk regions.
Reduced the arrears in the payment of salaries. On January 1, 2017, the debt amounted to 1 billion 791 million. The highest debt recorded in Kharkov, Donetsk and Lugansk regions, where it exceeds UAH 150 million. In most areas of amount of debt does not exceed UAH 50 million.
Recall, from January 1, 2017, the minimum wage has increased twice – up to 3,2 thousand UAH.
Comments
comments