Media published the second part of "films Onishchenko"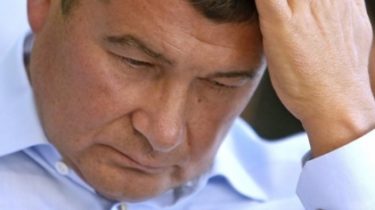 Thursday, February 9, the online edition of "Country" has published the second part of the so-called "films Onishchenko". They gave himself controversial MP the fugitive Alexander Onishchenko.
The tapes are the voices of two men. Onishchenko claims that he and the Deputy from "popular front" Mykola Martynenko. Martynenko has not yet commented on these statements, as well as published Internet-edition of the record.
See also:
Onishchenko said when I get back to Ukraine
The tapes allegedly Martynenko and Onishchenko to discuss the terms of a possible plea deal the last.
Recall that Onishchenko is suspected of organizing the scheme with the theft of public funds amounting to about 3 billion during the extraction and sale of natural gas within the framework of joint operation agreements with PJSC "Ukrgasdobycha".
In early December 2016 Onishchenko for the first time issued a record with "dirt", where supposedly recorded his interview with Oles Dovgy, who plays the role of mediator between Onischenko and Ukraine's President Petro Poroshenko.
Subsequently, the people's Deputy, the fugitive declared that has transferred these records to US intelligence.
However, the Administration of the President's statements regarding the "compromising" on the head of state calls untrue.
Comments
comments