Officials "uz" embezzled almost 50 million UAH – GPU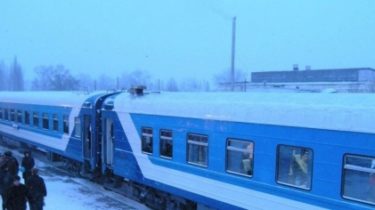 The Prosecutor of the Kiev region suspects the employees of the regional branch of "Ukrzaliznytsia" in embezzling public funds worth nearly 50 million UAH.
This reports the press service of the Prosecutor General of Ukraine.
According to investigators, during the 2015-2016 officers of the branch", Ukrzaliznytsi", being in cahoots with the leadership of a number of fictitious private enterprises, was awarded the money.
On the basis of a court's February 9 employees of the Prosecutor's office of Kiev region together with employees of SBU carried five 5 authorized searches in Kharkov.
Pre-trial investigation in criminal proceedings is carried out on the grounds of criminal offenses under part 2 St. 205 (fictitious business) and part 5 article 191 (assignment, waste of property or taking to them by abuse of official position) UK of Ukraine.
Comments
comments