Fighting over the post in Facebook: Leshchenko said of his run-in with Melnichuk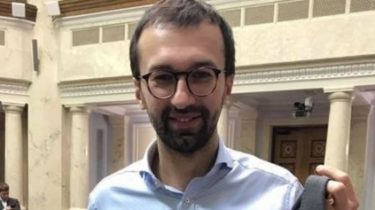 The people's Deputy from BPP Sergey Leshchenko said that the clash with the party Ivan Melnychuk was due to his yesterday's post in Facebook. In it, a woman accused members of "loyal part" of the BPP in the boycott of the meetings of the anti-corruption Committee of the Verkhovna Rada.
About it the Deputy wrote in his blog on the Ukrainian truth.
In his message on the social network Leshchenko did not call the names of the deputies who sabotaged the meeting of the Committee. But he did it after a fight in Parliament.
"We are talking about three deputies – Baarn, artyushenko and the said Melnychuk. Last two for unknown reasons, have missed five meetings. The work of the Committee is the same duty as push buttons in the hall. And the purpose of this boycott is to disrupt the quorum, as to make impossible the work of the Committee, to declare it insolvent and to change the leadership that will dance to hits from the Bank", – wrote to Leshchenko.
See also:
"Responsible for the words price broken mouth". Melnichuk commented on the clash with Leshchenko
The MP believes that the presidential Administration hands of deputies of BPP wants to destroy the anti-corruption Committee, and when a woman publicly said about this, it brought Melnychuk out of balance.
Comments
comments