In Avdeevka start to return evacuated residents, the city has repaired nearly 150 homes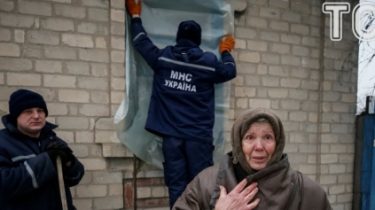 Sunday, February 12, in Avdeevka of Donetsk region, which during the week is actively firing, the militants will return the first group of evacuated residents.
"Tomorrow in Avdeevka plans to return the first group of 23 people (including 9 children), who last week left the city during intensified shelling of militants", – wrote in Facebook the head of the Donetsk regional military-civil administration Pavlo zhebrivskyi.
See also:
Chaotic attacks on Krasnogorovka: the people suffer for the crime fighters
As of today, February 11, the city repaired the 149 homes that were damaged during attacks.
"Some residents of the private sector rebuilding their homes themselves, we provide them with building materials. In the town we repair not only that the Russian mercenaries have destroyed over the past week, but all those more than 800 objects that were destroyed in the city since the beginning of the Russian aggression. The city continues to work a group of employees of the regional ACV, for coordination and more rapid decision-making," said zhebrivskyi.
Also continue to deliver the humanitarian assistance received during the events in Avdiivka, other front-line settlements of the Donetsk region, which also suffer from the constant attacks of the militants.
"Today, three trucks were sent to the end of September, on the outskirts of Gorlovka: two trucks with clothes and one with food. One truck with humanitarian aid was sent to the village of Orlovka of the Yasinovatsky area," said zhebrivskyi.
Meanwhile, the OSCE stated that in the last week and a half at the Donbass killed nine civilians, 41 were injured.
Comments
comments