Odious Russian writer Prilepin gathered his "battalion" in the "DNR" and wants to conquer the Ukraine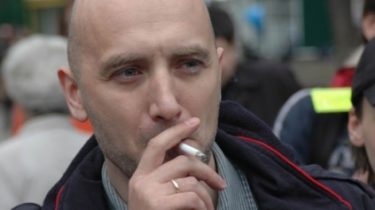 Russian writer Zakhar Prilepin – "the Deputy commander of a special forces battalion on work with staff of the DPR's army" – supposedly created on their own initiative the division, which, in particular, is going to conquer all of Ukraine.
He told this to the Russian edition "Komsomolskaya truth".
See also:
Shot in the back. Who benefits from the cleanup of the notorious leaders of the militants in the Donbas
According to him, 90 percent of his battalion – "man to war" and allegedly the majority of "local".
"I knew where to get these people. And we could, of course, to provide people much more. But said need a battalion. Gathered battalion. Now in Russia the number of comrades just all worth it: the guys take us, we want, we get. Comrades in various former political and parapolitical activities a huge amount," – says the latter-day Thriller.
Prilepin said that in the Donbass "does not feel" himself a writer and is rebuilding their military skills. The publication claims that the writer served in the Riot police, including on business trips in the Chechen Republic.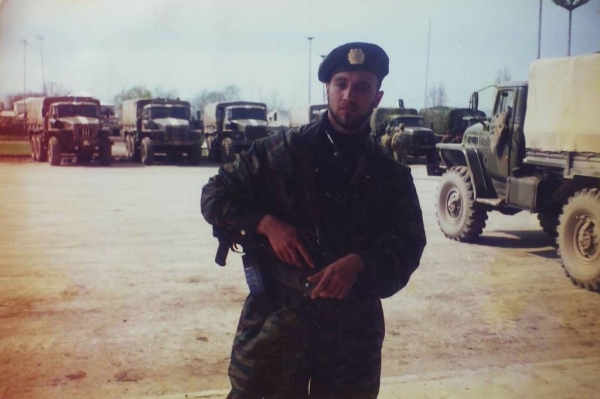 Website Zahara Prilepina
Zakhar Prilepin in Chechnya
In addition, Prilepin said the main goal of the war in the Donbass.
See also:
The FSB is calling residents of the Donetsk region, to learn about respect for Zakharchenko – Hur
"Kiev is the ultimate goal. Let us not hide", – he told the Russian edition.
"Kiev – Russian city. Russian Ukrainian city. Our business is small. Upstairs decides… All purpose. No other purpose can not be", – said the gunman.
Comments
comments