Breach of contract with the United States: Russia has secretly deployed a new cruise missile – NYT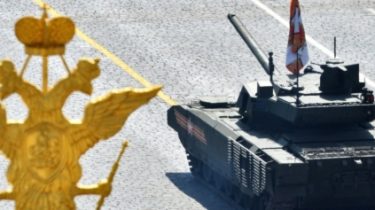 Russia has secretly deployed a new cruise missile, violating the Russian-American Treaty on the elimination of intermediate-range and shorter-range.
This writes The New York Times, citing sources in the presidential administration of the USA.
Sources say that now Russia has two divisions prohibited by the Treaty of cruise missiles. One of them is still at the testing ground Kapustin Yar in the Astrakhan region, the other, according to a senior official newspaper in December 2016 was transferred to another military base. U.S. officials believe that these missiles SSC-X-8.
In each division, according to sources, four mobile launchers and a large supply of missiles. The launcher reminds the setting for missile complexes "Iskander", which are allowed by the contract. We will remind that the administration of former President Barack Obama insisted on the inadmissibility of test missiles, but Russia has continued to deploy a fully automated combat system.
In 2014, the Obama administration accused Russia of violating DRMS in connection with the test of a ballistic medium-range missiles of a class "earth-earth". In Moscow called the accusations unfounded.
The Treaty on the elimination of intermediate and shorter-range missiles was signed by the President of the USSR Mikhail Gorbachev and U.S. President Ronald Reagan in 1987. The parties committed themselves not to produce, not to test and not to deploy cruise and ballistic land-based missiles of medium (1,000 to 5,500 kilometers) and shorter (500 to 1,000 kilometers) range.
See also:
Russia has agreed with Syria on extension of Russian military presence in Tartus
We will remind that earlier it became known the first details of a telephone conversation between Donald trump and Vladimir Putin. During the conversation, the US President criticized the Treaty on nuclear disarmament, calling it beneficial only to Russia.
This writes Reuters, citing two sources in the presidential administration and a former us official familiar with the contents of a telephone conversation.
Sources said that when, during the conversation, Putin raised the question of a possible extension of the contract from 2010, known as start-3, tramp paused and turned to his aides with the question, what kind of a contract. In the end, trump said Putin that the agreement was one of the failed transactions concluded by the Obama administration.
Comments
comments